This style is perfect for a braidout or a rollerset. It's a great way to add a day or two to your do before you wash.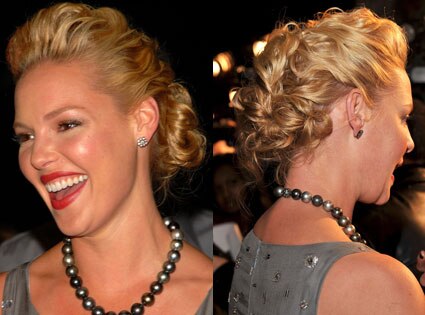 The night before, braid hair or dry roll hair to get soft wavy texture.
Beginning at the top of your head, pull back hair section-by-section in the shape of a half moon to create a pompadour. Use the width of your brow to measure how far the pompadour should spread (the width is generally from 3/4 of the way into each brow).
Loosely twist and pin the sections of the pompadour to the top of your head and smooth the front lightly, using a teasing brush.
Lightly slick sides back and start pinning hair directly into a "Mohawk" running down the back of your head. Twist and pin random pieces to create different textures.
Finally, at the bottom section, make two ponytails side by side.
Wrap and twist ponytails lightly into semi loose low buns, using bobby pins and hair pins to secure for an edgy modern look.